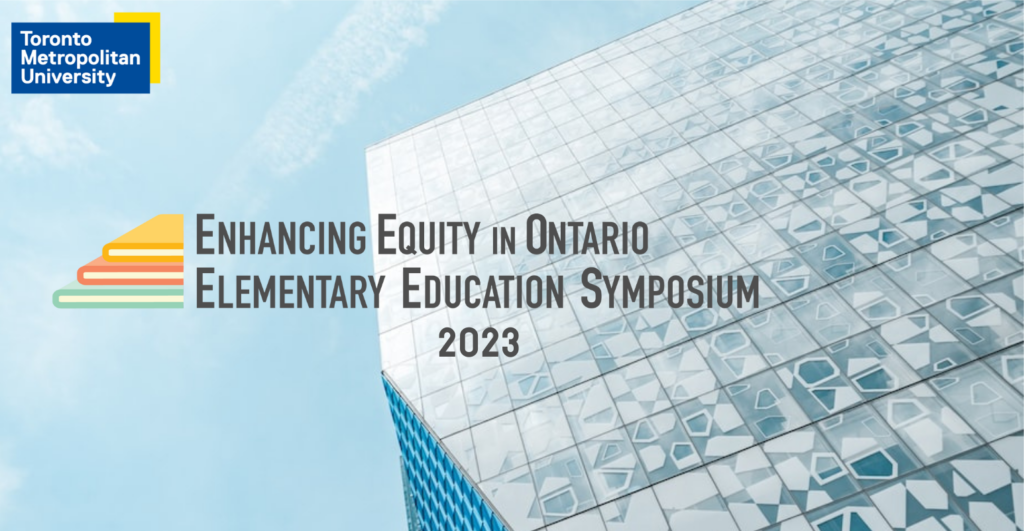 Join us at the upcoming two-day Enhancing Equity in Ontario Elementary Education symposium on October 11th and 12th, 2023 (information about the organizing research advisory committee and two-day program can be found at https://www.torontomu.ca/educational-equity-symposium/ ). The in-person symposium will include representatives of school boards and community organizations.
We will be live-streaming the in-person symposium to a virtual event management system and are opening up registration for anyone to attend virtually. We are hoping that virtual registration will improve accessibility of this event across Ontario.
All attendees will have access to French-English and ASL interpretation options, along with captioning in French and English.
Registration can be completed online at https://tmu-emarketplace.paymytuition.com/enhancing-equity-in-ontario-elementary-education-symposium . Select from the virtual participation options.
Virtual registration is currently scheduled to close on Friday, October 6th, 2023.
If you have any questions, please contact: educationalequity@torontomu.ca