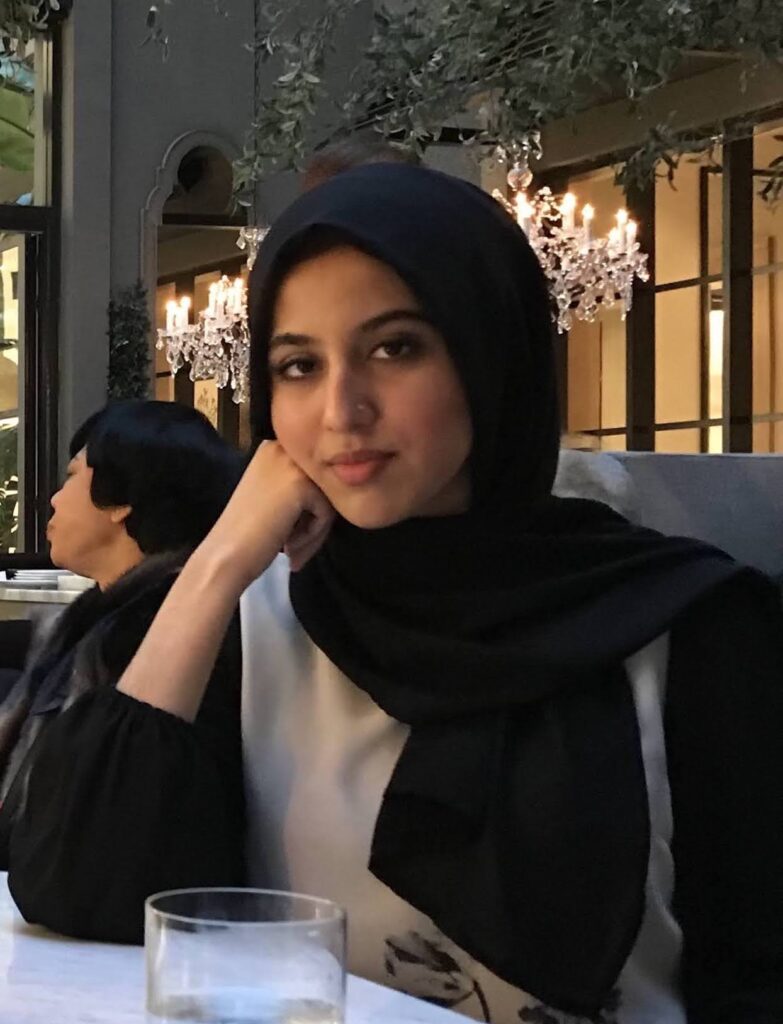 Meet Rimsha Ahmad, a Project Manager on the GEEC team. Rimsha will be starting her Master of Education in Fall 2023, having recently completed the requirements for her B.E.d. in the concurrent education program with York/ Toronto Metropolitan University (TMU), and graduated with a B.A. in Early Childhood Studies at TMU. As a teacher, Rimsha is passionate about making education accessible to children in marginalized communities.
Rimsha recently volunteered at Pathways to Education, an organization that aims to provide equitable education to students in low-income communities. She is also a volunteer at The Citizens Foundation, a registered charity that aims to provide educational opportunities for unprivileged children across the world. Rimsha is excited to combine her experience working in such organizations with her passion for equitable education.
Rimsha has practical experience working with children in K-6 school settings and has completed various practicums with the Toronto District School Board. Through her work in the GEEC research group, Rimsha is excited to bring forth her experiences in the education system to enhance equity for marginalized communities.